Loading map...
Grand Hostel Berlin
Category: Hostel
Address: Tempelhofer Ufer 14 - Berlin, Germany
Starting from: 15.18 EUR
(indicative price per person, per night)
Eco friendly
About the property
The Grand Hostel Berlin opened its doors in July 2009. Since the beginning it has been THE shooting star in the Berlin Hostels Scene. Customer Top Rated with hundreds of enthusiastic comments we will even try harder to make you feel at home far away from home.
Accommodation
You won't find any bunk beds at Grand Hostel Berlin. Enjoy a relaxing sleep in our comfortable beds.
For sanitary reasons the bed linen is compulsory.
- spacious and modern rooms
- super-comfy beds
Common areas, services and activities
Certainly not just the historical building situated in the heart of Berlin. But for sure the infrastructure of a hostel and the service benefits of a hotel will most definitely convince you.

- reception 24 hours
- informative and friendly staff, insider tips
- guided tours & in-house bicycle rental
- washing facilities
- safe rental , free luggage storage
- Hostelbar with free Welcome drink
- free Wi-Fi throughout the building, free use Internet
- large cupboards with free locker
Surroundings
Lots of the city's main attractions such as "Checkpoint Charlie", the "Jewish Museum" or even the famous "Potsdamer Platz" are easily to be reached within walking distance from here.The Grand Hostel Berlin is easy to reach from all Airports and Train stations (U1 and U7 - Möckernbrücke). It is situated in trendy Kreuzberg in the heart of Central Berlin. The famous "Bergmannstrasse" with its bars, cafes and restaurants of all kind and for every taste is only a 10-minutes walk away.
Why you should stay here
Enjoy your stay at Grand Hostel Berlin!
Every Wednesday - Pasta party - At Grand Ma`s you will not only get the best Italian pasta but also meet travelers from all over the world.   Every day - Tea House Party - Every day from 6 pm meet fellow travelers for tea with tasty cookies and enjoy good old House Music at the Grand Hostel Library.
Join us @ Grand Ma`s and meet fellow travelers from all over the world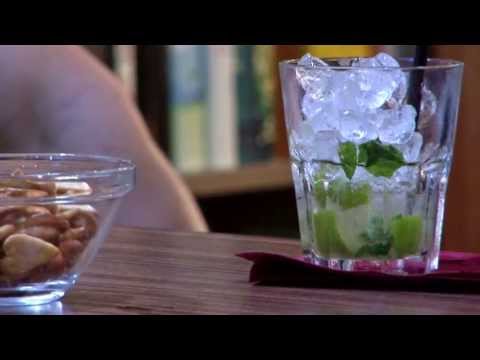 Check In
from 15:00 to 24:00
Included Facilities and Services
| | |
| --- | --- |
| Breakfast | 6.60 EUR (per guest, per night) |
| Internet access | YES |
| Wi-Fi access | YES |
| Security boxes / Lockers | YES |
| Laundry Service | With extra cost |
| Luggage storage | YES |
| Heating | YES |
| Infant bed | 10.00 EUR (per night, per room) |
| Child bed | 10.00 EUR (per night, per room) |
| Linen | 3.95 EUR (per guest) |
| Towels | 2.20 EUR (per guest) |
| Bike Rental | With extra cost |
| TV | YES |
| Hairdryer | YES |
| Half board | With extra cost |
Available Amenities
| | |
| --- | --- |
| Bar | YES |
| Restaurant | YES |
| Parking lot | NO |
Important To Know
Wheelchair access:
Limited wheelchair access (some common areas and/or some rooms).
3x twin-bedded, 1x 4-bedded are wheelchair accessible
Children accepted.
Children can stay for free in parents' bed/s if younger than 6 years.
Private rooms age restriction:
at least 18 years old
Dorms age restriction:
at least 18 years old
Smoking policy
: All rooms and the common areas are NON smoking
Animals/pets accepted:
Dogs are always welcome - please give us a note if you would like to bring a dog with you. Per booking we will charge once 10,00 €.
Terms and conditions
The property accepts the following credit card brands for balance payments: Visa, Mastercard, Visa Electron, JCB, Aura, Debit Cards.
The property reserves the right to pre-authorise credit cards prior to arrival.
Taxes not included: The City State Berlin will, from January 1st 2014, be levying an Accommodation Tax of 5% pursuant to overnight stays in Berlin in return for payment in an enterprise providing accomodation. This tax is not included due at check in at the hostel..
This property charges 1 night/s if canceled less than 2 days before the arrival date.
In the event of a no show the hostel charges the full amount of BALANCE on customer's credit card.
SPECIAL CONDITIONS FOR Berlin Marathon, Lollapalooza Festival and New Year's Eve: to confirm your reservation for those events the hostel needs a full prepayment (100% of the booking amount). Your credit card will be charged after the reservation is done and the amount won't be refundable. A free of charge cancellation is not possible once the reservation is confirmed.
Specials
This property accepts reservations for groups. Use the form on top of this page to check availability.
Grand Hostel Berlin joins HostelsClub.com Erasmus special program for Erasmus students.

Are you an Erasmus student? If yes, you will be granted: (not valid for group reservations)
- A 10% discount on the balance to be paid to the property upon your arrival

Please note: Available from 1 of November to 28 of February

To receive these discounts, show the printed booking confirmation along with a valid international student card (ESN card, Student ID, Letter of Confirmation or other) upon your arrival.
Travelling in a group? Click on the link below to get the list of hostels that accept reservations for 10 or more guests. Use the search form to check availability and book online. If you like, feel free to contact us at groups@hostelsclub.com, we will help you find the best offer for your group.
Membership Card Deals
Discover all benefits of the HostelsClub.com Membership Card: immediate discounts of up to 30% on thousands of hostels, B&Bs and cheap hotels all over the world as well as a wide range of special offers in many bars, restaurants, discos etc...
top destinations
Amsterdam hostels - Barcelona hostels - Berlin hostels - Bilbao hostels - Budapest hostels - Cape Town hostels - Cienfuegos hostels - Florence hostels - Havana hostels - Helsinki hostels - Istanbul hostels - London hostels - Madrid hostels - Mexico City hostels - Milan hostels - Naples hostels - Paris hostels - Pisa hostels - Prague hostels - Rome hostels - Thessaloniki hostels - Trinidad hostels - Turin hostels - Venice hostels - Viñales hostels
Don't miss our offers!
Register your email to receive our monthly newsletter with discounts, special offers and competitions!