Loading map...
Backpackers House BCN
Kategorie: Ubytovna
Adresa: Gran Via de les Corts Catalanes nº 602, Lower flat - Barcelona, Španělsko
Starting from: 20.09 EUR
(indicative price per person, per night)
About the property
Backpacker's House Bcn offers nice rooms with very good price and located in the very center of Barcelona, in the middle of the touristic and shopping area, only for 5 minutes walk to Plaça Catalunya and Las Ramblas.
Accommodation
You can relax in the living room with TV set and audio devices and a helpful and friendly staff will make your stay pleasant and comfortable.
Services and activities
The hostel provides a fully equipped kitchen, free Wi-Fi in all the area of the lodging. The commmited staff will also help you with tourist information, maps of town and guides of the city.
Surroundings
Stepping out from the lodging you find yourself in the busy –dizzy downtown, el Eixample filled with it bars, pubs and chic restaurants. Not to mention the fancy shops which are in the Barcelona Shopping Zone starting from Passeig de Gracia. You can easily walk also to Barri Gótic, the historic medieval district of Barcelona and discover it by foot.
Why should you stay with us
If you are looking for good value for money accommodation Backpacker's House Bcn is the right choice, ideally located in the very center of Barcelona.

Who wants to have the downtown laying in front of his feet, then go for it and enjoy it without loosing time in traffic and want saving not only time but money with always having some bite to eat, at home" this is the place to stay at!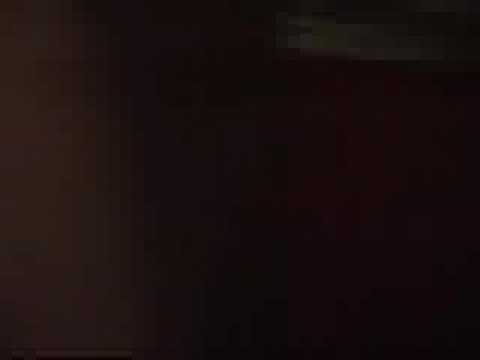 Check In
from 9:00 to 23:00
(LATE CHECK-IN RATES: 09:00 AM - 24:00 PM Free check-in 24:01 AM - 01:00 AM 10 Euros 01:01 AM - 02:00 AM 15 Euros After 02:01 AM 20 Euros -Fees to be PAID IN CASH and IN ADVANCE at the check-in (For credit card payments +1€ charge per night and per person).)
Reception
from 09:00 to 23:00
Available Facilities and Services
| | |
| --- | --- |
| Internet access | YES |
| Wi-Fi access | YES |
| Security boxes / Lockers | YES |
| Luggage storage | YES |
| Linen | YES |
| Towels | YES |
| TV | YES |
| Hairdryer | YES |
| Fridge | YES |
| Breakfast | NO |
Available Amenities
| | |
| --- | --- |
| Kitchen | YES |
| Lift / elevator | YES |
| Parking lot | NO |
Důležité Vědět
Přístup pro invalidní vozík:
Full wheelchair access to the property (common areas and all rooms).
Soukromé pokoje věkové omezení:
bez omezení
Dorms stáří omezení:
bez omezení
Smoking policy
: All rooms and the common areas are NON smoking
Terms and conditions
Tento objekt přijímá následující značky kreditních karet pro platební bilance: Visa, Mastercard, Visa Electron, American Express, JCB, Aura, Diners, Debit Cards.
Taxes not included: City Tax: 0.75 EUR city tax per person per night, which is not included in the price. People under 17 years old are exempt. The rate applies to a maximum of 2 people per room, and a maximum of 7 nights stay per person..
Toto bydlení, pokud zrušena méně než 1 noc/i před příjezdem účtovat 3 days.
Promo
This property accepts reservations for groups. Use the form on top of this page to check availability.
Travelling in a group? Click on the link below to get the list of hostels that accept reservations for 10 or more guests.
HostelsClub Partners
Thanks to the Hostelsclub Membership Card, not only you won't pay the 2€ booking fee anymore, but you will get discounts and special conditions from our partners worldwide! Click on the links below to see the complete list.
nejvýznamější místa
Amsterdam ubytovny - Auckland ubytovny - Benátky ubytovny - Berlín ubytovny - Bologna ubytovny - Budapešť ubytovny - Drážďany ubytovny - Dublin ubytovny - Gdaňsk ubytovny - Graz ubytovny - Hamburk ubytovny - Havana ubytovny - Krakov ubytovny - Londýn ubytovny - Miláno ubytovny - Mnichov ubytovny - Neapol ubytovny - Norimberk ubytovny - Paříž ubytovny - Praha ubytovny - Tallinn ubytovny - Trento ubytovny - Vídeň ubytovny - Wroclaw ubytovny - Řím ubytovny
Don't miss our offers!
Register your email to receive our monthly newsletter with discounts, special offers and competitions!