12/14/2021
The best beaches in Sicily are not the ones you find casually on the internet or by recommendations. The most beautiful beaches in Sicily are hidden away from mass tourism.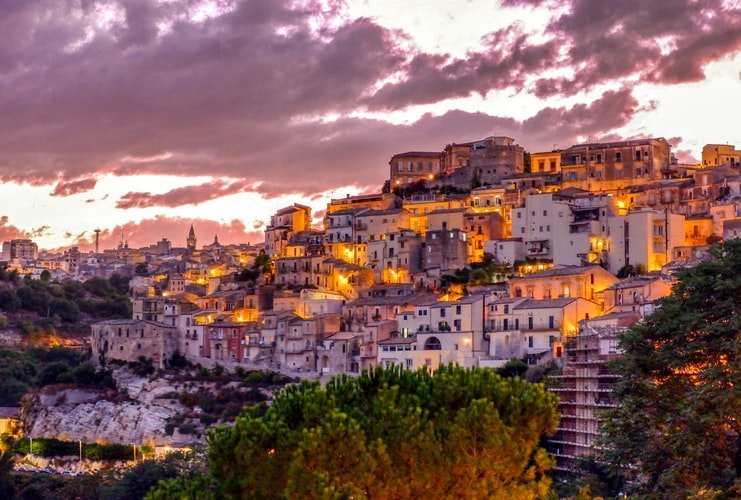 Weather will change in some months, temperature will rise up and the desire to travel surely will increase. In summer, all wanderlusters like to escape from routine to the most refreshing destinations in the world, wherever the country.
Undoubtedly, the challenge will always be to find the best beach spots so that the enjoyment is even greater. It is a task that millions of tourists foresee before the hot summer months begin to hit. Today we take it as a duty. We will show you the best hidden beaches in Sicily that very few know about.
Sicily has 1000 kilometers of coastline: from those of San Vito Lo Capo to the Scala dei Turchi, from the beauty of Cefalù to Porto Palo di Capo Passero. Sicily is surrounded by some of the most beautiful islands in Italy and also embellished with legendary bays and coves.
Another magnificent set of islands are the Aeolian Islands, with volcanic landscapes that cannot be compared. Not to be underestimated are other smaller islands, such as the famous Isola dei Conigli, very well hidden off the coast of Lampedusa.
Cheap accommodation in Sicily right here!
1) French Bay

The French Bay is a small place tucked in between the rocks and bathed by waters so crystalline that they are almost transparent. The beach is located a stone away from Monte Catalfano and the promontory of Capo Zafferano. Its closest city is Palermo. By the way, we recommend an excellent guide to visit Palermo in this article.
So, let us explain a bit further, this sort of a nestled cove probably takes its name from it's past. It was the destination of many transalpine tourists who decided to spend their holidays in the island territories.
The site is well-known for the mediterranean vegetation and the waves that land on that amazing and pure shore. What a place! Such a paradise to preserve and protect.
2) Randello's Beach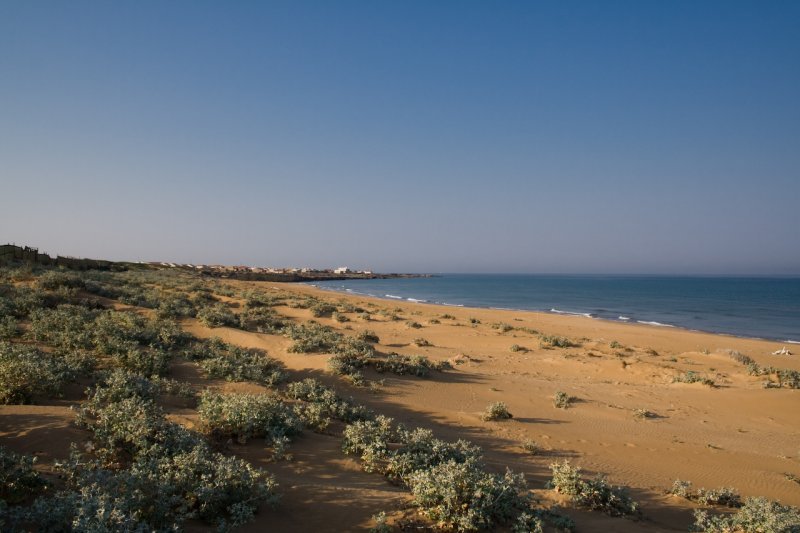 Randello's beach is a long stretch of sand and dunes enclosed between Punta Braccetto and Scoglitti. Bathed by the Mediterranean Sea and protected by an extensive pine forest, the beach is part of the Cava Randello Integral Natural Park, a protected area in the territory of the municipality of Ragusa.
The beach is often covered in shells of all shapes and sizes and is protected by those tall dunes and that unique feature of reed palisades that you could find if you ever go. Therefore, photographs will not be missing!
It is not the busiest beach in the area and this is great news for people who just want to chill. It becomes perfect for lovers of untouched beaches.
At the "edges", meaning the borders, the cliffs of Punta Braccetto and Scoglitti surround this gorgeous beach of golden sand, crystal clear sea and Mediterranean scrub. Check out some hostels in Ragusa, the closest town to Randello.
3) Calle della Disa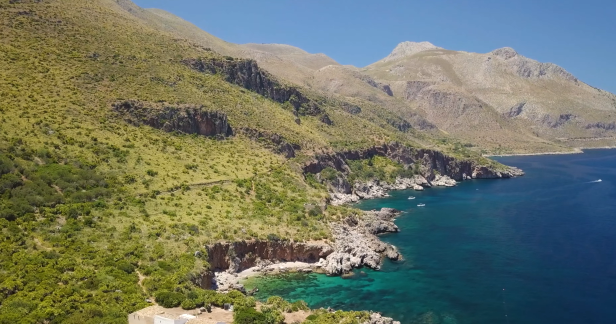 Cala della Disa is located in the central part of the coast, in the town of Zingaro. It receives the name of the reserve in which it is located. This cove is naturally formed by two small inlets divided by very high rock walls, which at certain times create pleasant shady areas.
If you are lucky enough to visit it, you will notice its small natural oases created by certain areas and molded by rock walls in which tiny indentations appear. This, along with fun size palm trees and Mediterranean scrub, surrounds the arch-shaped stretch of coastline of this beach.
And now guess what! We'll make things easier for you: we've put together a trip from Catania to Agrigento so you don't have to plan anything, just take action. Check it out right here!
4) Mongiove's Beach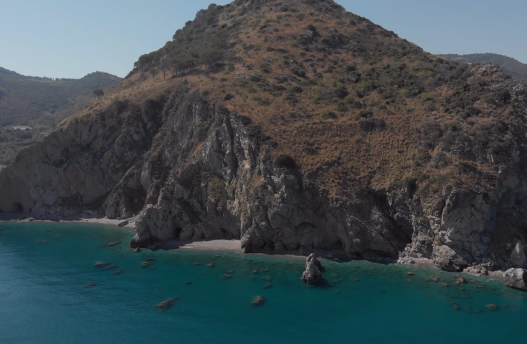 Mongiove Beach holds a very interesting fact; it attracts very few people because of its lack of popularity and believe us, it's good news. The Sicilian atmosphere is so welcoming and feels like home. Try being a part of this small percentage of visitors who make Mongiove a perfect corner before it's too late.
One silly but fun activity you should do is to walk among the rocks and caves when the tide allows it. "Le Grotte" is also located near a friendly beach club that serves drinks and snacks. If you rent a pedal boat or canoe, remember to take your personal id with you!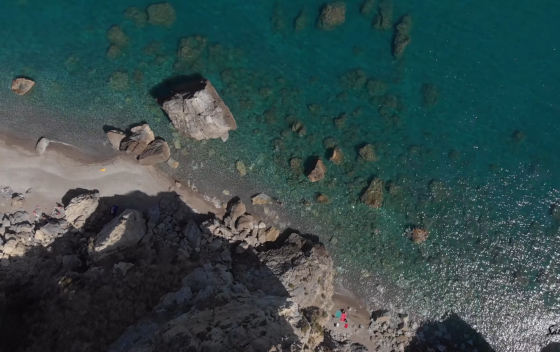 The location is a pro to consider. Take advantage of it because it's closed to the east by a rocky headland that offers caves and spectacular mounds not far from the shore. The sea that bathes the beach is beautiful, especially crystalline and transparent on windless days.
5) Cala Bianca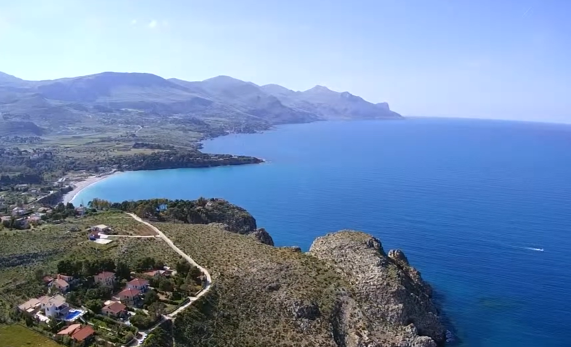 You never heard of Cala Bianca and that's perfectly fine! If it was famous then this point would be ridiculous. We can confirm that this site is ideal for divers due to its clean waters and full of fauna. Access to the sea is very simple, the seabed descends slowly, so it is also accessible for children and less experienced swimmers. Yes, you can take your whole family with you!
To walk in the Cala Bianca zone you must take the dirt road for about 700 meters and then continue on foot for a few more minutes. The route is a piece of cake and also suitable for children. In addition, during the walk you can admire the stunning views of Gulf of Castellammare and San Vito lo Capo.
You can also get to Cala Bianca by sea, renting a boat in Castellammare de Golfo, or with guided visits of fishermen or diving centers.
Tip: We recommend rock shoes for easier access to the water. Trust us, you don't want to get hurt in the middle of your trip. Getting in the spot is free, you don't have to pay any entrance fee. Therefore, we advise you to bring fresh water and a packed lunch.
At Castellammare del Golfo we can offer you cheap accommodation. Take a look!
6) Le Solette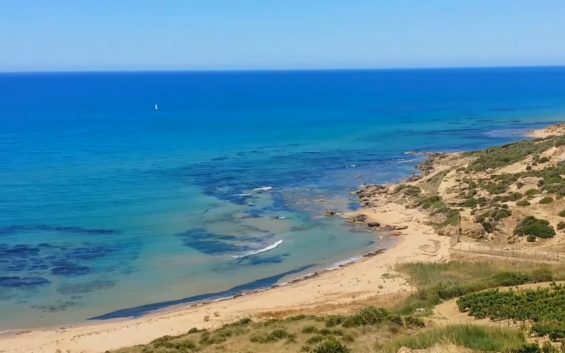 "Enchanting wild beach with crystal clear sea, unspoiled nature and silence" This is the average definition that usually visitors have written on Internet forums. Isn't that all you need to know?
This spot is located in Porto Palo, in the province of Agrigento. The toughest part of taking a trip in this area is reaching it. It's far away from nearby towns which gives it protection from the typical summer crowds creating a pleasant environment. And it doesn't matter if getting back to the car is very tiring due to the steep incline of the road.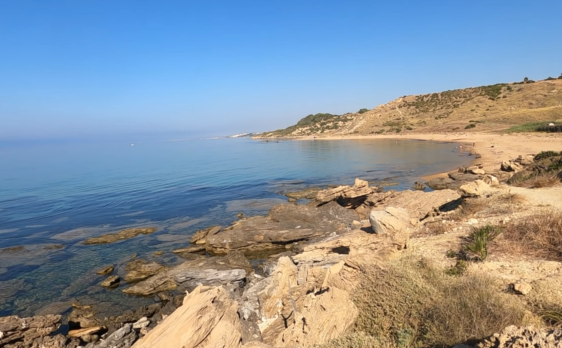 We have drawn up a travel itinerary that goes from Catania and ends in Agrigento. There are 7 days of touring places that you cannot miss if you travel through the south of Sicily. Check it out!
Quick Tip: it is not recommended for those who suffer from vertigo since to get there you have to walk through a very steep mountain path. Wear appropriate footwear to walk the section!
7) Playa Marianelli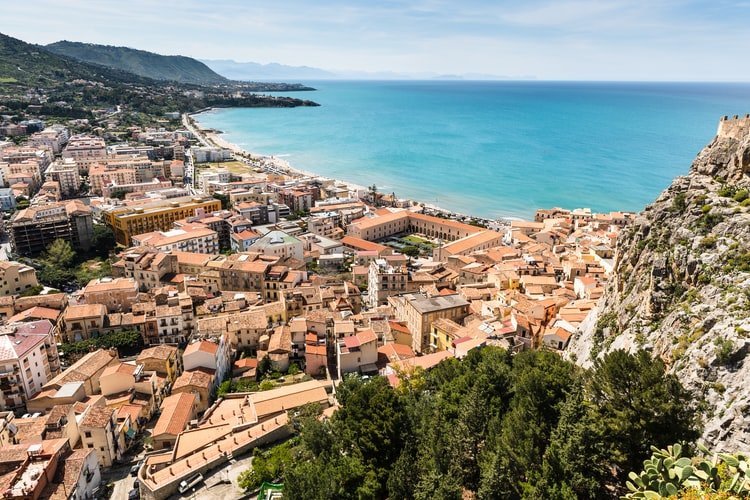 This awesome beach is located on the east coast of Sicily, within the Vendicari Nature Reserve located between Noto and Marzamemi, about 43 km from Syracuse. Marianelli is a virgin shore, immersed in tranquility and surrounded by lemon and almond trees.
Its waters are clear and crystalline, like those of the rest of the bays of the Vendicari Natural Park. It has shallow waters. Thanks to its secluded location, it is frequented mainly by privacy lovers.
To get there, you have to walk along the entire coast of Eloro (about 300 m) and, after the mouth of the Tellaro River, cross a small rocky promontory. But the experience is worth it!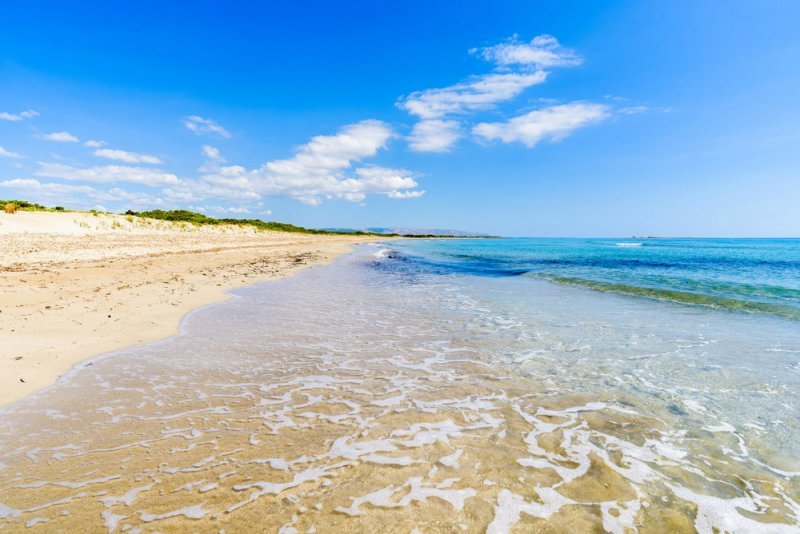 The hidden lands in Sicily awaken a sense of ancient beauty: will it be because of the myths that resonate in this part of the Mediterranean, or because of nature that reveals its secrets?
The conclusion is that you must visit them at least once in your life to have a southern Italian experience along with nature. We hope this article has been of interest for you! There's a couple more down here that you should totally read:
8 Travel Books to help you dream
The 8 cheapest and most beautiful cities in Europe to visit
Slow Travel: The Art of Travelling Without Haste
Plan your stay